As I sat down to decide for a birthday gift for Nishita recently, I was granted the opportunity by my mind to walk yet another time through the memory lane where some gifts given to me and by me, on birthdays and otherwise brought a calm smile to my face. Ever since joining
IIT-Delhi,
the culture of gifting each other on Birthdays has been almost done away with, and thus the rare instances when even a meager gift was given stands out clearly in the memory. But I shall come to
IIT
later.
I don't think it would be surprising when I state I hardly remember the birthday gifts in the first 10 years of my life. Wait, I do remember some and this maybe a surprise for this includes a
globe
, a
rubik's cube
, a book with profiles of all contemporary cricketers given by my parents to incite the geek within me. A few
quiz books
also became a part of the collection within a few years, when some friends were acquainted better with my tastes. If I must choose a single gift that stands atop this heap till my schooling, I would say there was no such gift or maybe a
Taj Mahal
gifted by my best friend (Shobhit) when I had left Delhi about 10 years ago, which I somehow cannot locate t
oday in my home or anywhere else. Though
Karun
and
Anshaj
's gifts weren't something new (except maybe Anshaj's gift of
Shakuntala Devi
book to me which I already had), definitely the reflection of feelings and friendship was obvious, and they did end in my gallery.
The better part of gifts in these years were the gifts given by me actually. I remember sitting on the computer and scanning photographs of
sportstars
and preparing CDs for Anshaj before the exams, because both of us had been passionate about sports. I gifted him a self-laminated and self-made set of cards, with
Pokemon pictures
because that had been the craze that time. And of course, it didn't go unappreciated; it was the strength of our friendship then. Digressing a little from gifts, I remember putting a sorry letter in Anshaj's ba
g while he wasn't watching after a minute quarrel to which he had replied equally emotionally with a letter, but one which I had to destroy after about a year or so just because it was filled with slangs and came to the notice of my parents. Now those were the days, and the gifts which stand out clearly in the memory. Also it was in these days the gifts of parents were the ones which become the most frustrating as they loaded me with apparels, shoes willing to project their son as a non-outdated guy. The truth however was, I never could develop the slightest sense of appreciation for them and am a slave of obsolete wear.
Coming back to the topic of IIT, th
e day we had registered here it was Piyush's birthday and people were quick to make each other realize Birthdays weren't about gifts anymore, but only treats by the birthday boy. However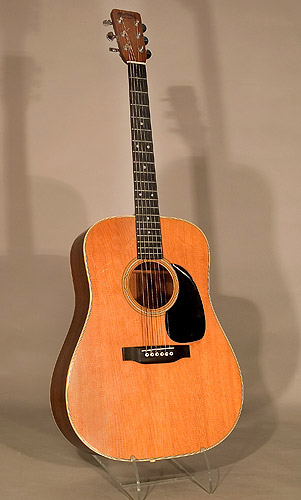 , I didn't want to end on the side of the people finishing with just a treat from him, and gifted him a trivial gift worth Rs. 25 only. It was a Top-Up card for
Airtel,
since he had been devoid of balance and was lazy enough not to get it recharged himself. I had wanted to gift something to Pradeep also last year, but someone else had given him a card and therefore I didn't. And then of course was the gift I received on 31st July 2009 amongst debates of where the Grand Party should be held. I hadn't expected this gift, and I was taken to Piyush's room but there sat Gainda (a.k.a. Gaurav Singh) with a guitar in his hand playing the tune of '
Happy Birthday to you
'. It was a moment I cherish, a moment where a song so easily triumphed over every other materialistic gift. This I must say was the best gift I could have been gifted and one for which I would like to thank Gainda loads.
However all these memories boosted me to carve a piece from my memory lane to generate the best present I have given to someone since joining IIT, instigated by the part within me nagging for me to be creative.