There are multiple reasons nostalgia is creeping on me currently. Refreshing memories from a year back come by, as yesterday was the anniversary of my landing in Netherlands as I still reflect on the internship, which was a bliss. Moreover currently I am pursuing another internship, this time down south within my own country- and today, a month has passed since I landed here in Bangalore. Surprisingly, often I have felt homesick here longing to return home and spend time- as others say- doing nothing.
A notable thing is first impression. When I landed at the Schipol Airport in Amsterdam, formalities went by smoothly as a first-time visitor like me faced no difficulties in going through them and reached the city of Leiden by dint of a train. The first sight of the outside road left me awestruck and spellbound letting me marvel at my good fate since that moment- evidently a different whole new world. Contrarily, this time in Bangalore despite the stories I'd heard about the city's magnificence the first sight on airport was Meru Cabs on strike for the day, exiting the airport other private cabs pestering me for their services starting with awfully high rates- so reminiscent of Delhi. At that instant itself, I developed the inkling it needs transcending the border at least to witness a different place, a different culture. As I negotiated with a driver finally, the sight of roads wasn't exactly like Delhi, it was worse. Narrower, with more traffic jams- the city didn't give an initial pleasing effect. Worse things are so far off.
However entering the hotel suite was as marvelous an experience compared to the one in Leiden, as this was equally comfortable with similar facilities. Initiation into the company (ABB) next day was pleasing- a nice campus with desired facilities and just announced increment in stipend. However, it started this very day- the deteoriation of my health. Headache got the better of me midway the day, and despite medicines and consultations to vari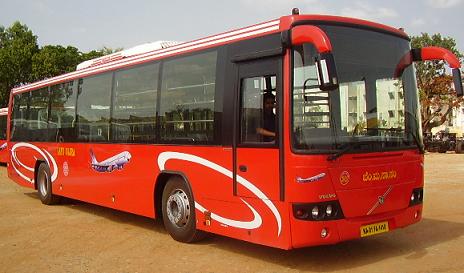 ous doctors, the only time my health became steadier was after 3 full weeks. This whole time made me feel miserable, for I'd never been ill- variety of illnesses creeping in from headache to shivering, pain in ears to wildly coughing- for such a long stretch and I could only blame my ingress into the city of Bangalore- the change in weather conditions or whatever. The weather it must be said however has been delightfully pleasing, as the sun has never been too harsh and the nights have given vent to the cold breeze to soothe the body, even in May - June. But if it was change in climatic conditions, comparisons crept again within me. In Netherlands, when I entered there was a temperature difference of about 30 degrees from Delhi. Yet in the 2 months of my stay never did I fall ill. I am bound to be a harsh critic on the cleanliness and the conditions within the cities here not sustaining health of people.
Now, the conditions are different after 1 month. I am back to fine health. The work allotted for my internship has been the major source of frustration, since most of the topics I'm working on have either remote or no connection with my academic knowledge (even assuming it to be as much as equal to the cumulative knowledge disseminated in the courses of six semesters), as I had to work with languages developed by Electricall Engineers, softwares deve
loped by ABB themselves and eventually learn concepts of Grammar, Parsing to write working codes for XML Parsers of ST Code Block (seriously, wtf!). Now I've been working in Prolog, and my supervisor has declared some of the work I did recently was redundant as there has been an overhaul of theory and concepts related to the project. Sitting till 5 in the office, especially in front of that computer screen- is a pain, and I have been battling questions like the use of working when the returns are fixed, surprisingly with my inclination being towards fooling around(rather than my rhetorics on working for the sake of experience and research rather than the money). I've found substitutes in visiting pantry often (and munching free snacks), and reading newspaper for a full hour in the library. However things weren't same last year. I did sit on Facebook, Gmail for long hours even then in between the project but I never felt like leaving the university before the assigned time of 5. If I felt (say for instance- 4), I left. Moreover the topic had captivated my interest then, as I found it closer to my understanding and developed a better bonding with the project, sometimes even thinking about it in free time. My inclination for a career as an engineer has further drifted away.
I have been unable to tap the adventures of Bangalore, as they say- the bars et cetera primarily due to my health. I missed a trip to Ooty coughing in my bed, but attended a trek to Skandagri Hills which was entertainin
g with worthwhile final results, but was risky enough for me to try such daring adventures again. To sum up, given the opportunity to go there again just for fun- I would refuse. The impending GRE examination has done no good either, almost dividing my day's time into sitting in office and then studying for the exam. Neither did Federer's or Manchester United's loss help, further saddening me- being the only instances
when I watched TV in the past month. I have found lots of reasons to complain and the will to fleet away to home despite stipend, but I'm discovering slowly some of the enjoyable possibilities- especially after GRE exam passes. Till then, I can remember the glorious days in Netherlands and anticipate (or hope) some good times here before I leave for home (for good).